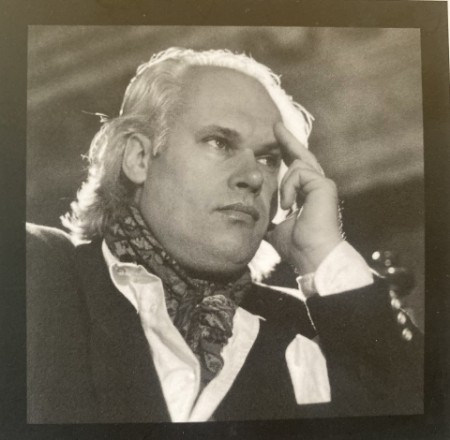 Rolf Lukaschewski in English language:
Rolf Lukaschewski, who was born in Schleswig (Germany) in 1947, started his career in Germany after earning his degree with honours at the Cologne Art School. His talent was swiftly discovered, which facilitated his entry into the Parisian art scene.
Lukaschewski was one of the youngest living artists to have his work purchased by the famous Fonds national d'art contemporain which is the most important public art collection in France.
During the following years he continued to show is work in Paris but his creations were also welcomed by art enthusiasts in cities around the world such as New York, London, Berlin, Zurich, Frankfurt and Abu Dhabi.
He established himself as one of the biggest German post-war expressionists, working in the tradition of Otto Dix and Max Beckmann, two men who are renowned for their achievements in the expressionist movement.
His topics are intensively dealing with contemporary time and the Zeitgeist of the 21st century. Already in his early years Lukaschewski puts the human being with his social, cultural and political environment in the focus of his images. Strongly influenced by the post-war period, destruction and Germany's rapid reconstruction after the war, he created the picture cyclus "Trümmerfrauen", in which he dedicated to brave and strong woman of that time. He painted famous international personalities and style icons such as John F. Kennedy, Marilyn Monroe, Agatha Christie, Peggy Guggenheim, Marlene Dietrich, Steve Jobs and many others. The melding of private man and symbolic figure, inner and outer worlds, become stylistically characteristic for Lukaschewski's works.
In 1993, he relocated from Frankfurt to Montreux, on the shore of Lake Geneva in Switzerland. Lukaschewski continued to distinguish himself through his portraits of international celebrities, socialites as well as political leaders of his time.
To this day and at the age of 75, he still strives to incorporate the key personalities of our contemporary world in his artwork and convey them onto his canvases, to portray world events of the present and the past. Lukaschewski was never afraid to use his brushes to document social injustices or attempt to eternalise that what deserves to be remembered.
Today, he ventures to unite elements of the pop art movement as well as his familiar expressionism in order to create a new style, which he calls positive expressionism. Lukaschewski is now considered to be the greatest successor to the traditional German expressionists.
Over the years, he has indeed created a body of work of exceptional potency and quality which has yet to be rivalled by any other artist of our time. A single one of Lukaschewski's works can command the attention in a large exposition or stand out a museum with other recognised masters of our time.
At present, his work reflects the flashy society we live in. With bright colours and expressive strokes he creates paintings that are at once valuable and enriching to our eyes and the environment they are presented in.
Today, he looks back at a full life and nearly 50 years of contributing to the world of art.
Lukaschewski is one of the last real artists as he envisions and crafts all of his works by hand. He takes no shortcuts in the pursuit of quality, as he wants his works to withstand the test of time both artistically and physically.
It is Lukaschewski's great privilege to present a collection of works to honour Olympic athletes, both men and women, who live their lives by the motto of Leonardo Da Vinci "Ostinato Rigore!" Which can simply be translated to the rigorous pursuit of excellence.